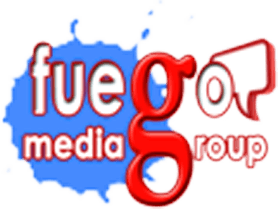 Fuego Media Group
A publishing and multimedia company committed to the life of Cubans and their interest in the island.
Fuego Media Group  ("FMG") currently publishes four magazines "ONCUBA" and "ART OnCuba" both in print and digital formats, "OnCuba Real Estate" -a fully digital publication focused on the sector, and "oncuba.com" -the preferred news portal for users to be informed about breaking stories on the island.
ONCUBA magazine is a unique travel and socio-cultural magazine, with inspiring editorial content, advanced design, and amazing photography, while offering a glimpse of Cuba, its culture, and its people in every issue.
ART OnCuba is a novel, ground-breaking magazine that provides diverse viewpoints on Cuban art made in and outside the island. As a Cuban visual art magazine, the magazine has nationwide distribution in the U.S. with a presence in "Barnes & Noble", "Books & Books", "Hudson News", and "NewsLink" retail stores in selected states, cities, and airports across the country.
OnCuba Real Estate is a quarterly magazine, edited and designed by top-level specialists. The publication covers the Cuban Real Estate environment's different market, architecture, interior design, among other topics.
ONCUBA.COM is the most visited news portal and preferred source for news about Cuba. Remember to visit our site for daily updates!

OnCuba Travel
The leading agency for travel to Cuba, with accountability to make all travel-related arrangements for qualified individuals or groups who want to experience Cuba and explore the origins and history of Cuba's unique culture.

OnCuba Travel was created with one goal in mind, to create learning experiences and cultural exchange between people in the United States and Cuba, through people-to-people travel programs.
Our programs position the participants in the most vibrant spots, where they can experience the pulse of true entrepreneurship and artistic and cultural expressions from the native's creators. Through our full schedule of program activities, we offer the opportunity to meet and exchange mutual impressions.
OnCuba Travel offers lifetime learning experience for Americans, inspired by our desire to create dialogue and understanding that results in meaningful interactions between our travelers and the individuals in Cuba.
We believe that direct interaction best stimulates our understanding, and that no matter how different the people or countries, the dialogue and opportunity to exchange perceptions is the right way for two cultures to overcome their differences and bank on their similarities. This way, we can reconfigure positive relationships for the future.
Please visit us at OnCuba Travel's website to book your next experience:
www.oncubatravel.com

IslaData
Data Integration, Innovation & Automation in Cuba: simple and powerful data analytics to help you understand complex information in Cuba, and recognize trends and correlations that are not visible in plain sight.

IslaData is a consulting service for data mining, predictive analytics, and text mining in the Cuban market. With headquarters in Havana, Cuba, IslaData is determined to help companies and institutions solve real-world problems by amplifying the productivity of their analysts. Drawing from research experience, IslaData brings cutting-edge technology into front-line practice, to achieve a high return on investment from better information.
IslaData provides a rich and customizable dashboard with access to several Cuban market segments and analytics tools. Our data collection tools are constantly searching the web and gathering information from multiple databases and sources in and about Cuba, including sites like Revolico.com, Porlalivre.com, Cubísima.com, Ofertas.cu, and the ONEI.
IslaData provides professional services for virtually every industry type and can help any organization deliver world-class data solutions to drive its business forward.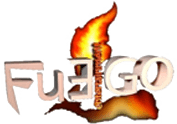 Fuego Entertainment
Fuego Entertainment specialized in the production, promotion, and distribution of Cuban entertainment products and services with cultural relevance to the U.S.
Fuego Entertainment has led the introduction of genuine Cuban cultural expressions in the United States for more than 15 years by successfully producing hundreds of music tours, concerts, and presentations by prominent Cuban artists, such as Silvio Rodriguez, Pablo Milanes, Los Van Van, Vocal Sampling, and many others.
Fuego Entertainment's portfolio includes a film catalog and musical productions currently under worldwide digital distribution.